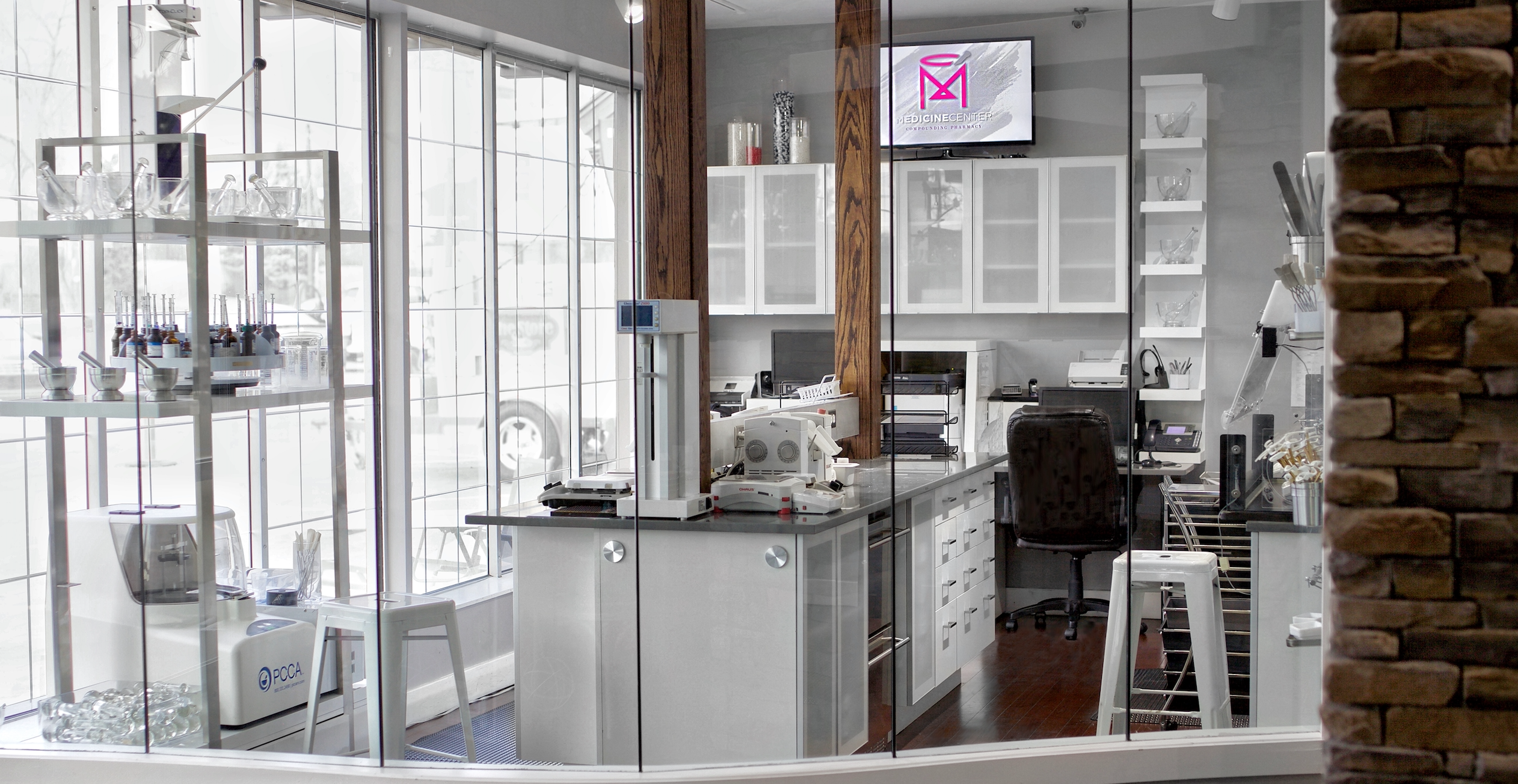 WHAT IS COMPOUNDING?
Compounding is the process of creating "custom" medications for individual patients. It is an art and science that revolves around meeting the unique needs of each patient and provider. There are many conditions that are best treated with medications that are not available in standard commercial formulations. In order to be profitable, drug manufacturers are only able to mass produce medications with very limited doses and dosage forms. The best strength, flavor, or dosage form for YOU may not be commercially available. The paradigm of compounding pharmacies is that one size does not fit all. At Medicine Market Compounding Pharmacy, we are passionate and committed to our craft believing medications should be as individualized as our patients.
HOW CAN COMPOUNDING HELP YOU?
By customizing medication strengths
By solving dosing problems with individualized, patient specific dosing
By making medications that are dye-free, sugar-free, alcohol-free, preservative-free, lactose-free and/or gluten-free
By making medications where there is a manufacturing shortage
By making medications that may no longer be available
By adding flavors to help 'make the medicine go down' easier
By making a pet's medication easier to administer.
Any one of these compounding services can help with medication administration and compliance.
COMMON DOSAGE FORMS
Customized dosage forms that we currently compound for patients include:
Capsules;
Creams, gels, lotions & ointments;
Nasal, topical, and oral sprays;
Oral solutions & suspensions;
Suppositories & rectal rockets;
Troches & lozenges;
Sterile injections;
Animal treats
CERTIFICATION & STANDARDS
Not all compounding pharmacies are created equal. Medicine Market Compounding Pharmacy is a proud member of the Professional Compounding Centers of America (PCCA) and the International Academy of Compounding Pharmacists (IACP). Our specialty compounding pharmacists and technicians are trained through PCCA. In addition, we rely on third-party testing through Eagle Analytical Services. We recognize the importance of adherence to nationally-accepted standards. All prescriptions are compounded in compliance with established policies, procedures and industry standards, including the Utah Board of Pharmacy, FDA, OSHA, and USP. We comply with USP Chapter 795, which establish practice standards and outline the responsibility of the compounder, selection and appropriate sources of ingredients, quality control, and considerations regarding the stability of compounded preparations.
Medicine Market Compounding Pharmacy has strict guidelines for preparation of compounded prescriptions to assure quality and uniformity. Final preparations are examined to provide continuity of quality from batch to batch. Pharmacists track each compounded prescription to determine when and by whom it was prepared, and the lots of chemicals used. Preparations are randomly sent to Eagle Analytical Services to ensure quality of our compounds.
Our state-of-the-art compounding lab uses the best equipment and chemicals available in the industry. This in addition to our dedication to patient service, practice support, and three generations of compounding experience sets us apart from many other compounding pharmacies.